Are you planning a trip to Romania soon? Maybe you are visiting loved ones in Romania and you want to make a vacation out of it, but you don't know exactly where to visit. There are so many beautiful sites throughout all of Romania, but here we will list seven, and not just any seven, but the Seven Wonders of Romania!
But, just as a quick disclaimer, there is no "official" list of the seven wonders of Romania. Here on our page, though, we have compiled lists from across the internet that claim to know about the Seven Wonders of this beautiful country. We have curated the list to include only the most beautiful manmade sites. There are also lists out there of the Seven Natural Wonders of Romania, so you can be sure to check those out too!
1. Peles Castle
This is one of the most famous and well-known castles of Romania. It is located in the Carpathian Mountains, on a route linking Transylvania to Wallachia. This castle was constructed from 1873-1914 for the first king of Romania: King Carol I. King Carol I loved the mountains and when he came across this mountain range, he knew that this would be where he would want to spend the rest of his life. You will have to see it for yourself – the castle was beautifully built and the view of the mountains is absolutely magnificent!
2. The Palace of the Parliament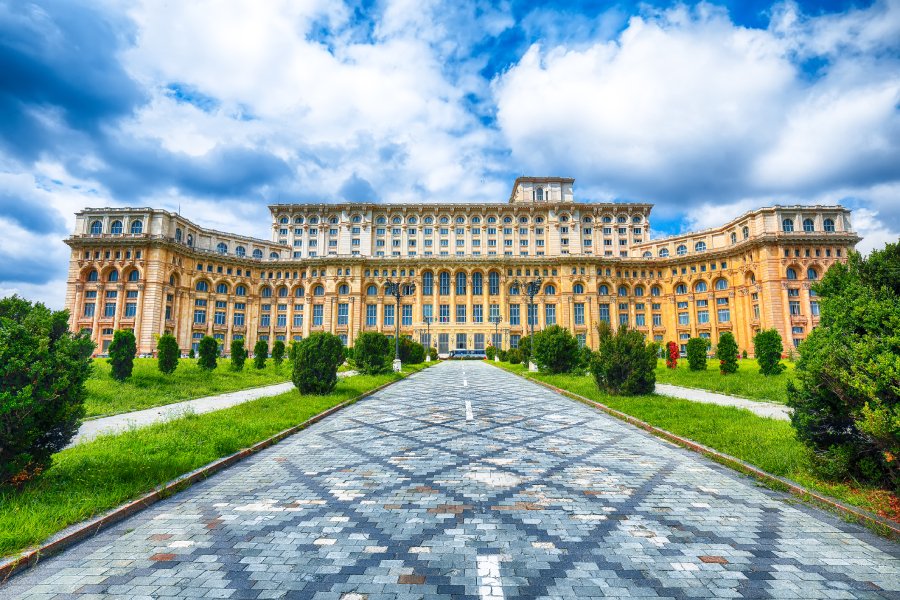 Although the list of beautiful, large, and amazing buildings that there are in this world is endless, the list of the biggest buildings in the world are short. And if you are looking at the list of heavy buildings, there is one that tops all else: The Palace of the Parliament.
Located in Bucharest, Romania, this has been verified by the Guinness Book of World Records to be the heaviest building in the world. And weighing in at 9.0356 x 109 pounds, it is unlikely that there will be a heavier building ever, or at least not anytime soon!
Today this is an administrative building. It is the second largest administrative building, second on to the Pentagon. You can enter only through a guided tour, and it is a good idea to book tickets ahead of time. You will also need to bring your passport to be able to tour the building. The tour will last about 45 minutes.
3. The Rock Sculpture of King Decebalus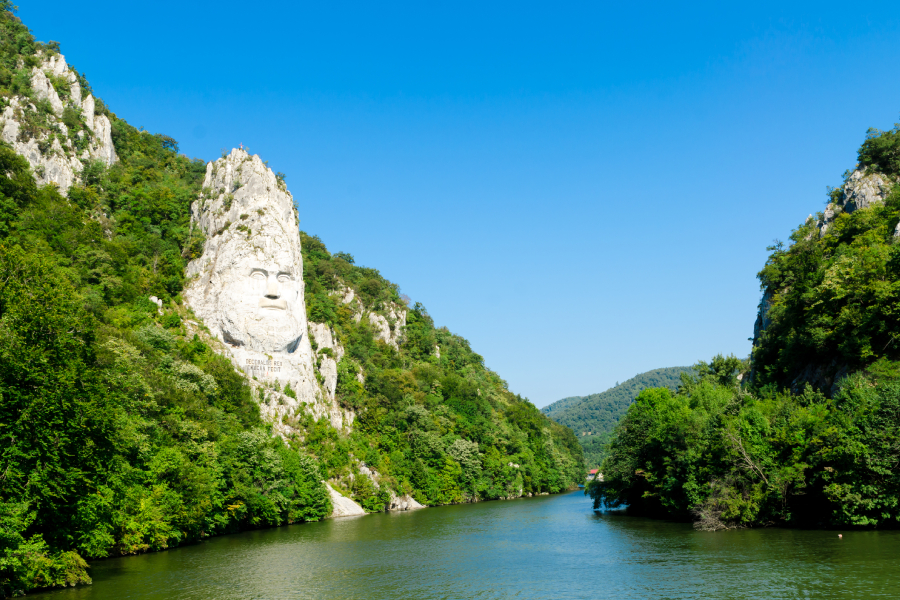 This rock sculpture is located in the southwestern most corner of Romania. It stands at 141 feet high (42.9 meters) and 104 feet wide (31.6 meters), making this the largest rock relief in all of Europe. If you are unfamiliar, a rock relief is a sculpture that is carved into "living" rock. Living rock is a piece of rock that is still attached to the earth, rather than a moveable stone or boulder. Decebalus is was the last king of Dacia, which was the original civilization of present-day Romania. It was carved from 1992-2001.
4. Bran Castle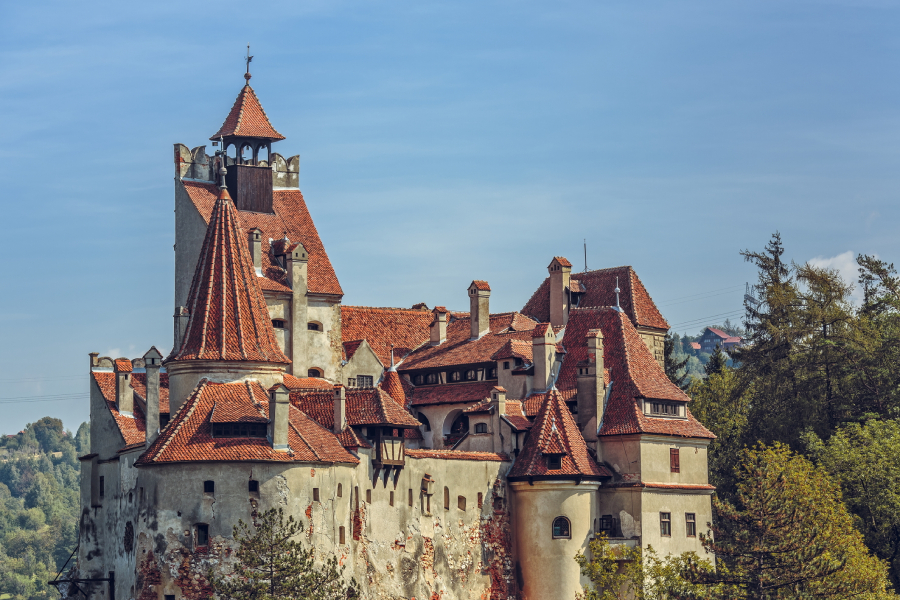 Bram Stoker, the author of Dracula, was an Irishman who had never stepped foot in Romania. Nonetheless, he placed his characters in this beautiful country and in his novel, the vampire Dracula lives in an impressive, huge castle that sits at the edge of a cliff, overlooking a river gorge. Although Stoker did not necessarily have Bran Castle in mind, this castle perfectly fits this description.
Some people believe that the novel Dracula was actually based off a real-life Romanian ruler: Vlad III Dracula. He is known by a couple different names: Vlad the Impaler and also Vlad Țepeș. Vlad ruled in present-day Romania, over a territory called Wallachia. Though he was not a vampire, he did have a strong taste for blood and is believed to have killed upwards of 100,000 people.
He earned the nickname "the Impaler" because of multiple events where he had his enemies stabbed, then impaled, left to squirm and die. Vlad, however, had passed through this castle during his lifetime, but he never lived in Bran Castle. Vlad lived in Poenari Castle, which is a beautiful site to visit, but it is currently closed for tourists.
5. Mausoleum of Romanian Heroes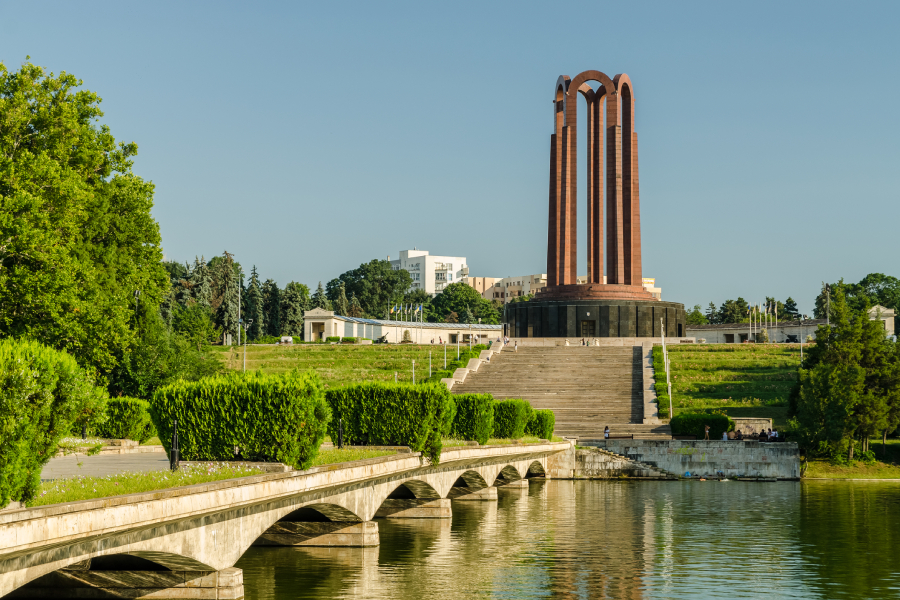 Sometimes called Tomb of the Unknown Soldier, the Mausoleum of Romanian Heroes is dedicated to all the soldiers who have died fighting for Romania. It is located in the capital city of Bucharest and was built in 1923 to commemorate those who died during World War I. It is located right next to the Mausoleum of Communist Heroes, which was built afterwards, during the communist regime of Romania.
6. Salina Turda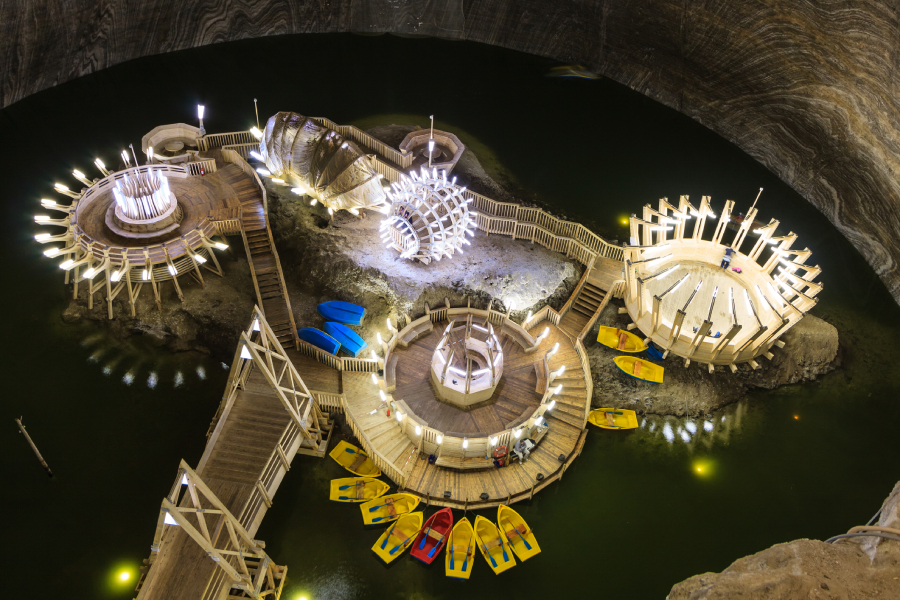 This is a giant salt mine located in Turda, which is northwest Romania. The mine was opened for tourists in 1992 and receives over half a million tourists each year! It was also renovated in 2010. Walking into these mines, it feels like you are time traveling into the future or traveling to outer space because the facilitiess are so huge and look like nothing you have ever seen before (unless, of course, you frequent salt mines often!).
7. Corvin Castle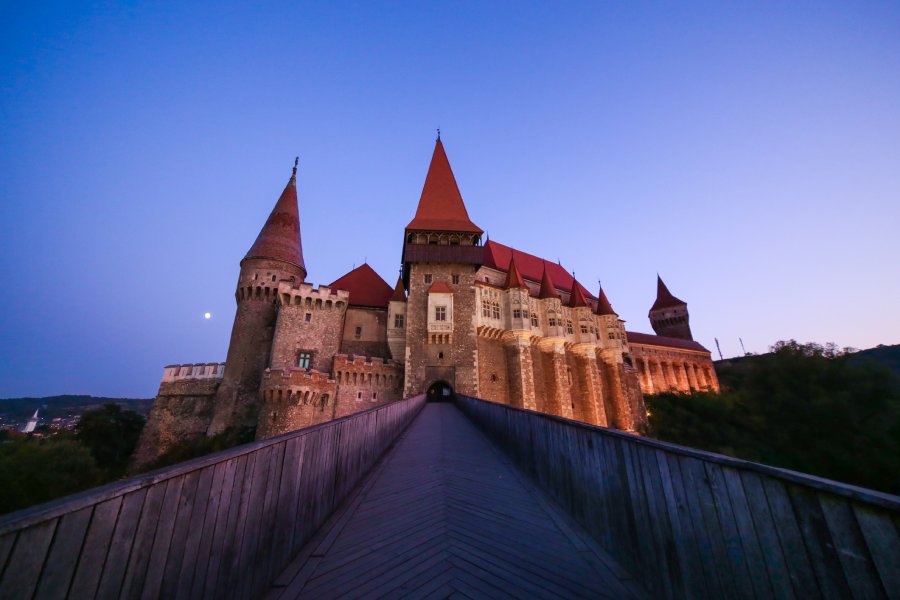 This is a huge castle that dates back to 1446. It is also known by its two other names, Hunyadi Castle or Hunedoara Castle. It is built in a Gothic-Renaissance style and is located in Hunedoara, Romania, which is in the central-western part of the country.
After the 17th century, the castle had been abandoned for many decades, and then a fire destroyed a great part of the castle, leaving it in ruins. What stands today is a restoration of the old castle, with modern architects interpreting how a great Gothic castle would have looked. Perhaps because of this creative interpretation, this castle looks straight out of a fairytale!
We hope that this list helps you narrow down all the sites you should visit in Romania!