If you are traveling to Romania for the first time and are trying to explore as much of the country as you can, we would highly recommend picking Bucharest as a "home base" and then traveling to other cities from there. This is very convenient because you can come back to Bucharest every night and not have to check into a new hotel each day, and Bucharest is a relatively central location that is close to so many other sites. Below we will describe some of the best day trips you can take while you stay in Bucharest!
Veliko Tarnovo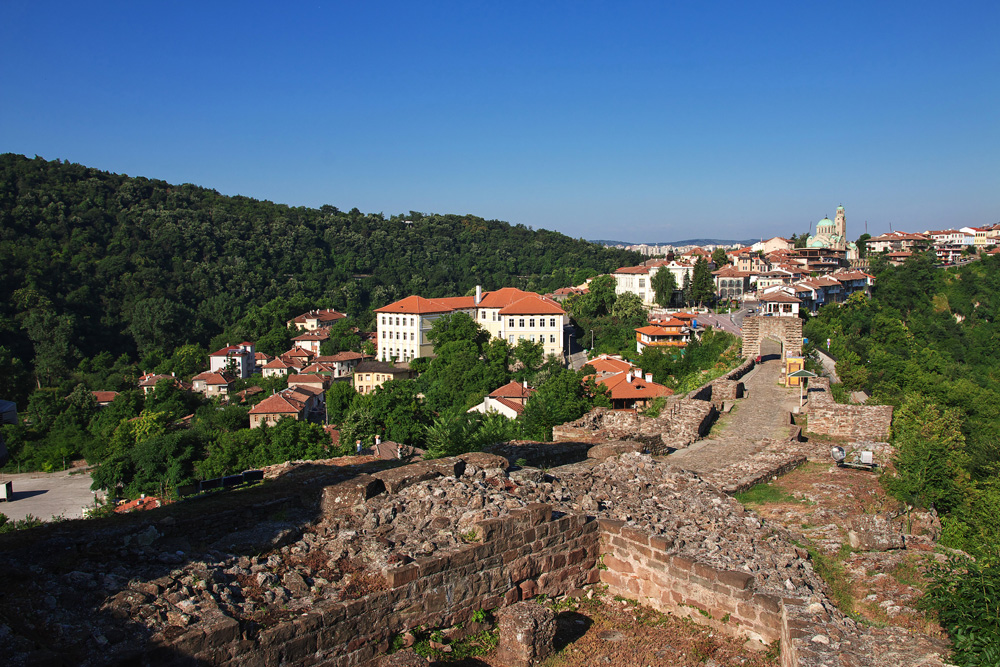 If you are looking for another stamp on your passport, this is a fun place to add to your list! Just a three-hour drive from Bucharest, Veliko Tarnovo is a gorgeous little town located in northern Bulgaria. It is perfectly picturesque with an old and rustic look. It is filled with history as it is an historic capital of former Bulgarian kingdoms. It is nestled in the mountains and is a wonderful spot for a relaxing day trip!
The Danube Delta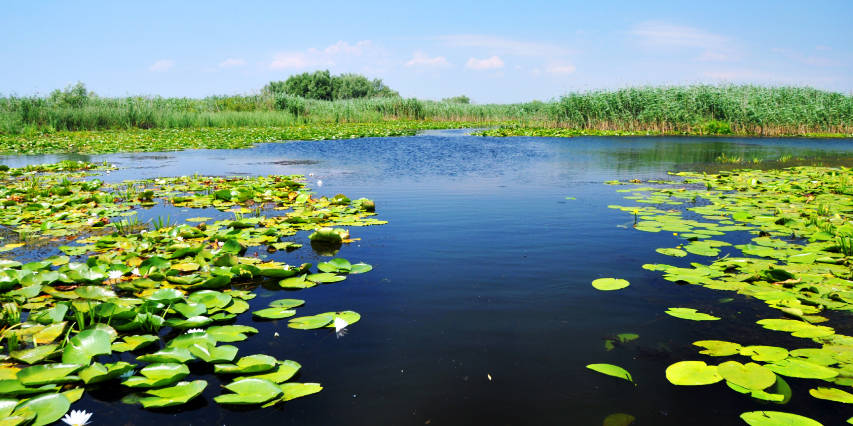 If you want to be outdoors as you explore Romania, then head over to the Danube Delta. Aside from being Europe's best-preserved Delta, it is a UNESCO World Heritage Site too. It has so many lakes, canals, and marshes, and over 300 different birds visit this delta every single year. Bring out your camera or binoculars and head over to this amazing piece of nature!
Note that the Danube Delta is about a four hour drive from Bucharest, so we would highly recommend taking a guided bus tour up to the Delta so that you don't have to worry about driving and can make the most of your trip! Also, if you take a bus you can sleep on the bus, so you don't have to worry about driving while tired.
Mogosoaia Palace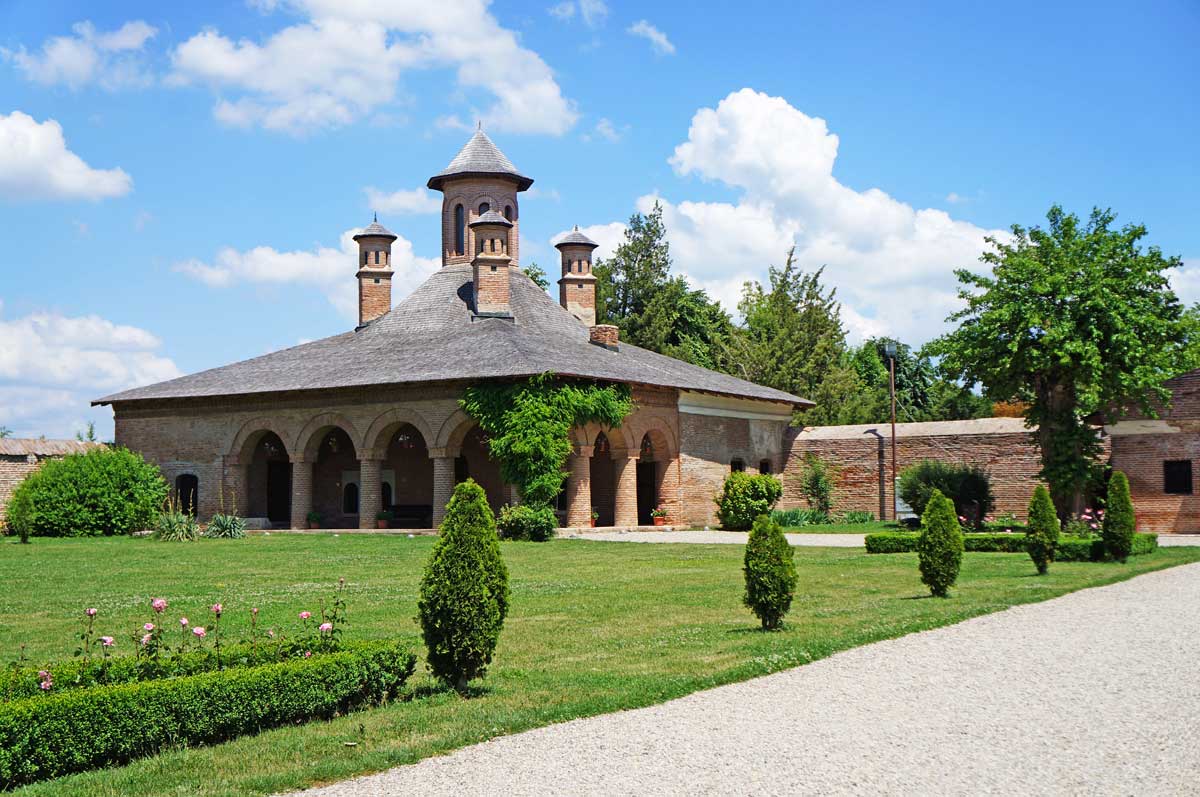 If you are looking for a super easy day trip from Bucharest, this is one for you! Mogosoaia Palace is only a 25 minute drive from Bucharest, meaning that you can easily get there by taxi or uber if you won't have a car while in Bucharest.
The Palace is a beautiful piece of architecture built in the 1600s. In the past, this Palace has been an inn and a royal residence, but now it is a museum that you can visit yourself. Some believe that the place is cursed, as its previous owners have all had unfortunate fates. Luckily, there have not been any reports of haunting for tourists! Spend a day touring this magnificent building!
Brasov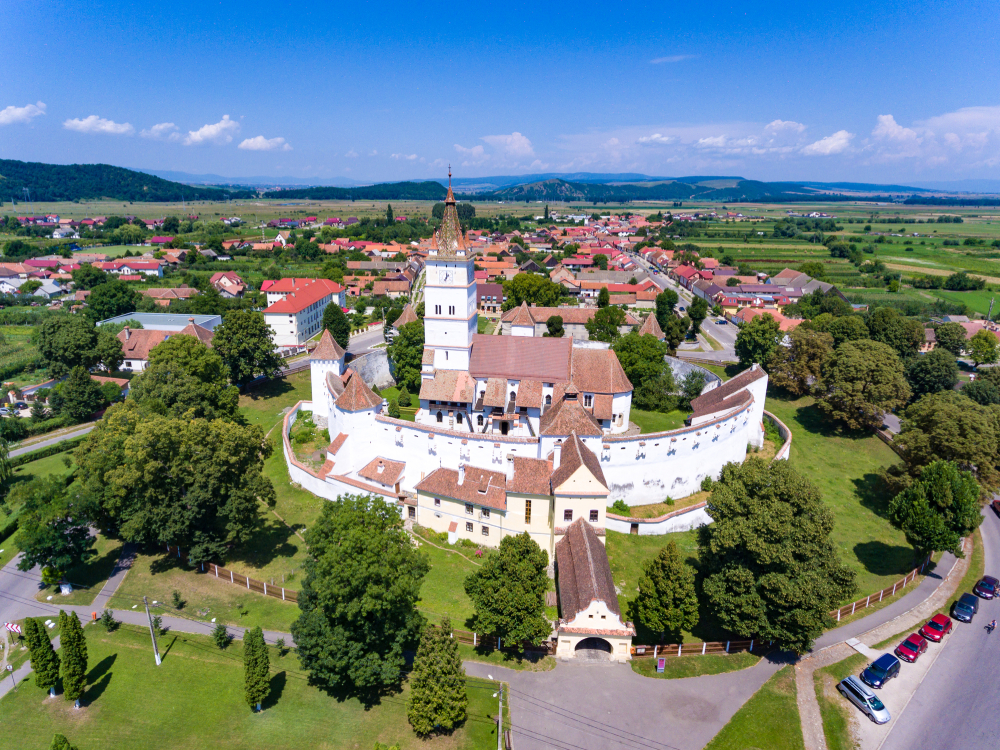 If you are not super familiar with Brasov, it is a beautiful city in the Transylvanian mountains – in fact, it is surrounded on three sides by mountains, which made is a great city to settle as there was a lot of natural protection from invaders.
Brasov is a great city to visit year-round; it is warm and walkable in the summer, but it turns into a winter wonderland during the colder months, so no matter when you want to visit, you are sure to have a fantastic time! Brasov is about a two and a half hour drive from Bucharest, and there is tons to do in the city. You can check out Bran Castle or Peles Castle, visit the famous Black Church, get some beautiful views from Tampa Mountain, and so much more!
Poenari Castle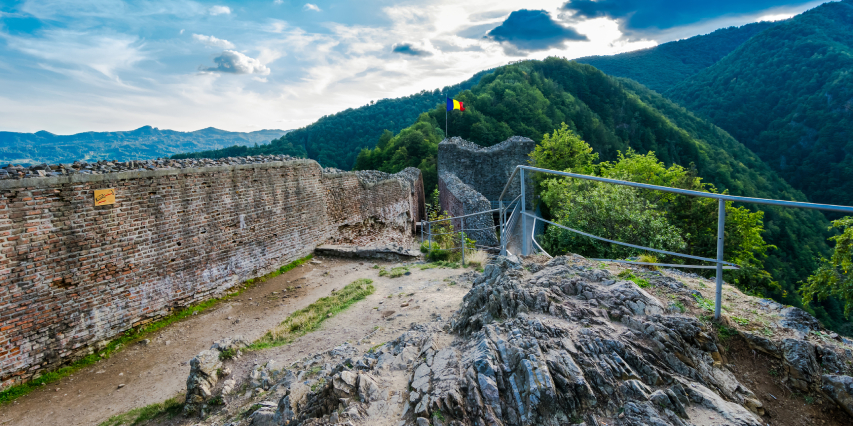 About 2 hours outside of Bucharest, this was Vlad the Impaler's actual castle – many people mistakenly believe his castle was Bran Castle. If you are interested in Dracula, this is a site for you as Vlad the Impaler is thought to be the "original" Dracula. This Castle is nowhere near as beautiful as Bran Castle, but it is still quite impressive.
To reach it, you have to climb 1462 steps, as it sits on a cliff, overlooking the Arges River. It was originally built in the 13th century, but it changed hands a couple times and then was abandoned. Vlad saw potential in the structure and had it repaired before moving in during the 15th century. It saw continued use after Vlad's death, but within a century it was abandoned again. The Castle began to wear down and in 1888 there was a huge landslide that caused a large portion of it to fall into the river below it. It was partially repaired, but was never in use again.
Slanic Salt Mine (aka Unirea Salt Mine)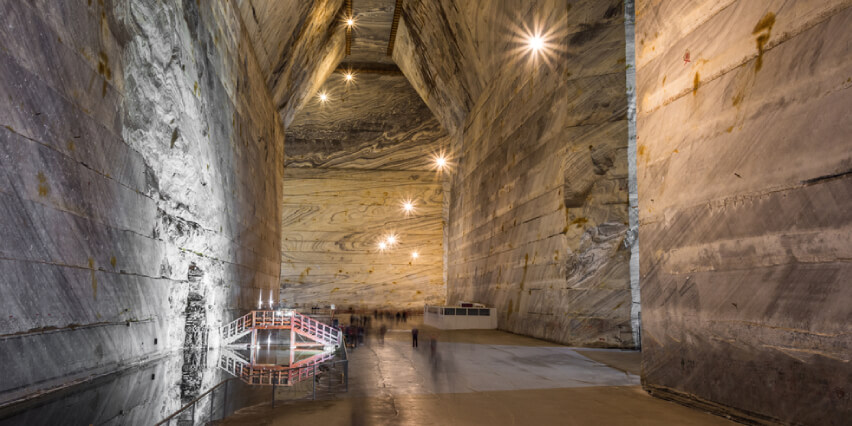 Just an hour north of Bucharest, the Slanic Salt Mine is a gorgeous spot to add to your list! It is an underground mine with walls made of salt. The walls are huge and impressive, so it almost looks like you are walking through a museum or an art gallery. The mine is also known for its healing and restorative properties, and you can even book a healing session underground here. This is definitely a unique and beautiful place to visit!
Comana Nature Park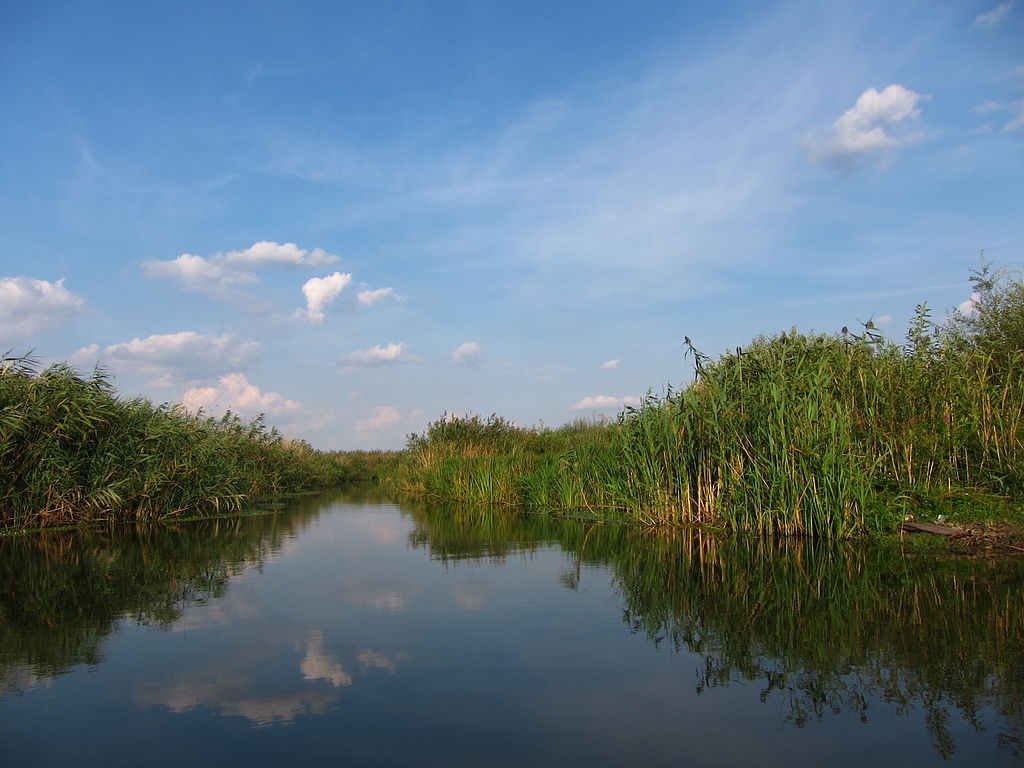 If you are into flowers, we have a great viewing destination for you: the forests of Comana. This is a great afternoon trip to take as Comana is only 38 kilometers outside the city, about an hour drive. The peonies come in a variety of colors, but there are plenty of pinks and bright reds.
Unfortunately, peonies are another delicate flower – this makes them all the more rewarding to visit, but this also means that you can only enjoy them for a limited time. Normally they are in full bloom the first few weeks of May, so if you are lucky enough to be in Romania during this time of the year, you can enjoy both the peonies and the daffodils!
Even if you are not able to visit for the peonies, this park is beautiful year-round and is a great place to go if you want to relax, breathe in some fresh air, and get away from the city for a few hours!