If this is your first time traveling to Romania, you probably don't know yet about all that the country has to offer, especially when it comes to souvenirs. Romania has plenty of products that are unique to the country. Romania is known for its beautiful craftmanship, whether it is hand-carved wooden items, artisan jams, or ornately decorated eggs – Romania has items that you will not be able to find anywhere else in the world! Read below for the best gifts to bring to your loved ones after you travel to Romania!
Wool Clothes and Accessories
Nowadays, it is hard to find clothes and accessories in Western countries that are made 100% from wool. Even when you can find wool items, they are often significantly more expensive that their synthetic counterparts. Luckily, there are plenty of beautiful wool items that can be found throughout Romania.
Romanian Blouses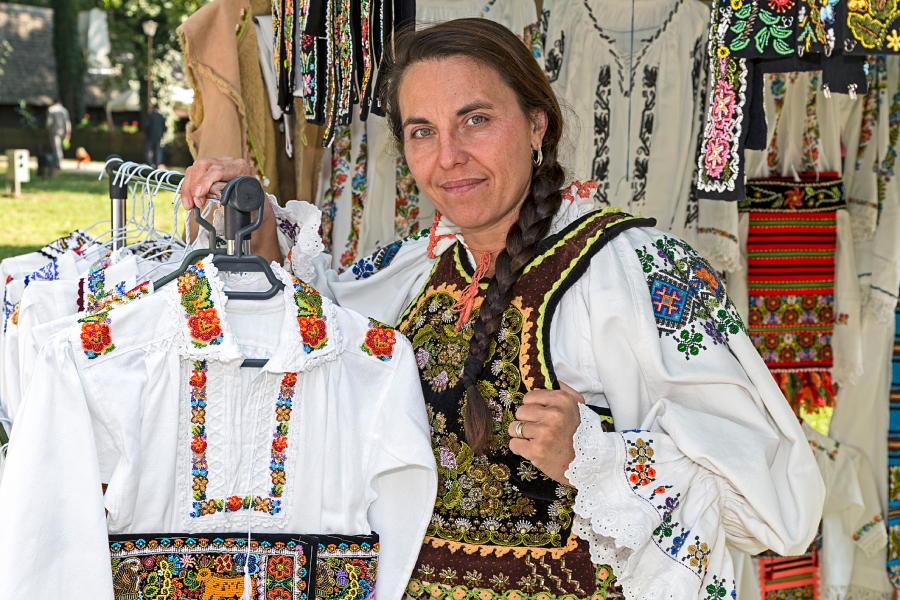 "Ie" is the name of the traditional Romanian Blouse. These are blouses that are hand-embroidered, often with folk motifs. All around the country, you will see women and girls wearing these tops. Buy one for yourself and blend in a bit better with the locals! Also note that a lot of work goes into these tops, making for a very beautiful and thoughtful gift.
Beads
You can buy beaded jewelry called 'zgardan'. These are necklaces and bracelets made of multiple rows of very tiny beads, creating a thicker look. In Romania, these are reserved for special occasions, but back home you can wear them as often as you like!
Romanian Wine and Spirits
Though Romanian wine is not well known outside the country, Romania is actually one of the largest wine producers in the world. Among European countries, it is the fifth-largest producer, behind Italy, France, Spain and Germany. Romania has some of their own grape varieties, but they also cultivate some of the more popular varieties, such as Sauvignon, Muscat, Merlot and Pinot Noir. Romania's wine-making traditions date over 6,000 years back.
Another Romanian classic is Țuică. This is a plum brandy spirit that is similar to the Hungarian palinka or Bulgarian rakia. It is often served for guests to welcome their arrival, and poured into traditional ceramic Țuică cups. This would make a great gift set to bring back home – cups plus Țuică!
Honey and Bee Products
Did you know that bee venom can be used to alleviate joint pain? You probably have never seen bee venom on store shelves, but you can find it in Romania! Aside from that, Romania has some of the best honey in the world: in fact, the Chinese Minister of Agriculture paid Romania a visit just for the honey – even though China is the world's largest honey producer! So yeah, the honey is delicious and even if you don't bring any home, you have got to try it while you are in the country!
Hand Painted Eggs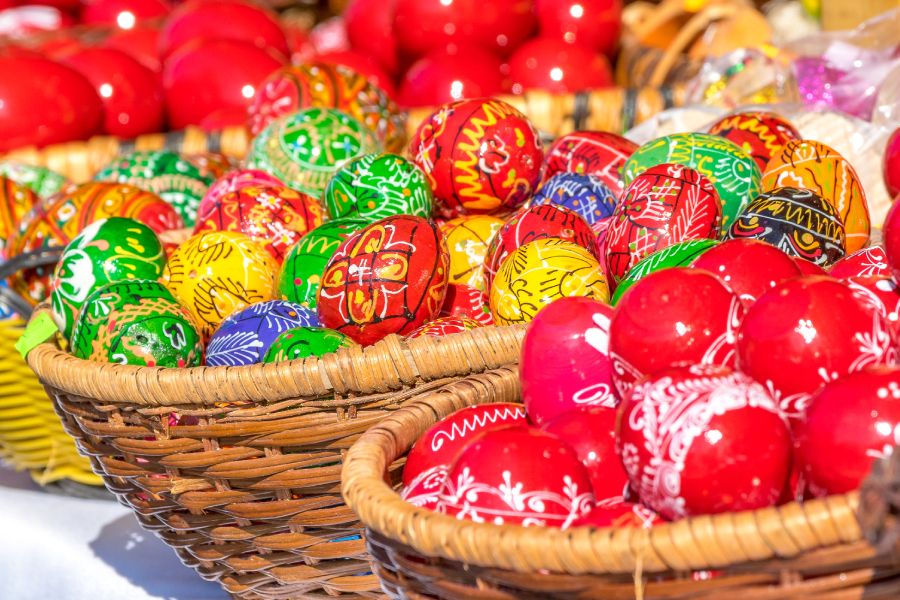 You can find painted eggs throughout the country, but if you are going to be in Romania for more than just a couple days, you can go ahead and visit some of the egg galleries or museums! The Museum of Decorated Eggs in Vama, Bucovina has the world's largest collection of eggs, housing over 7,000 hand-painted eggs! These eggs are delicate, but with proper care you can easily travel with them. All different types of eggs are used for this art, from duck, chicken and goose. The eggs are then hollowed out and dried, then painted on top. They are an absolutely beautiful display of Romanian artistry!
Horezu Ceramics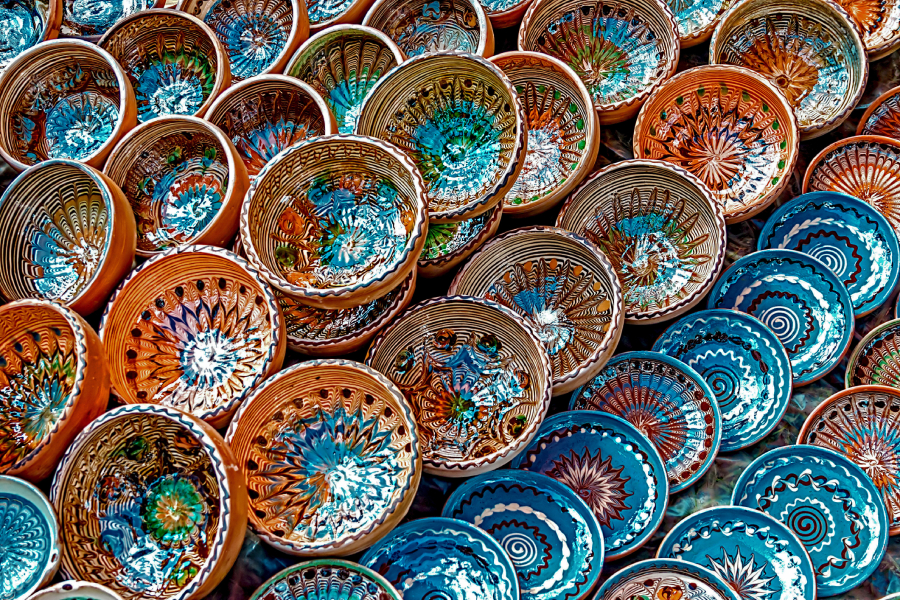 When you visit Romania, you will see beautiful ceramics everywhere! In restaurants, cafes, souvenir shops, there is no shortage of handmade ceramics. And although you can find Romanian ceramics pretty much anywhere, the heart of Romanian ceramic tradition is in the town of Horezu. In fact, Horezu pottery is now of the list of UNESCO protected intangible heritage. You can buy Horezu pottery in the capital city Bucharest, but you can also make a day trip to Horezu if you are staying in Bucharest for a few nights.
Carved Wooden Items
Romanians take wood carvings to the next level! So much care, patience and detail goes into the art of wood carvings, you really have to see it for yourself. Luckily, you can bring a piece home with you, whether it is a wooden bowl, flute, jewelry box, or other small token. You can also buy wooden folk mascots. These are tiny little dolls carved out of wood and dressed in traditional Romanian clothes from different regions of the country. You can buy little dolls with clothes from Oltenia, Tara Oasului, Valcea, Bihor, and many other regions. Traditionally, Romanians would trade these dolls on March 1st to celebrate the beginning of spring. They also exchange red and white bracelets, which symbolize the coming of spring.
Homemade Jams
Though Romanians make a variety of jams, one of their specialties that you maybe have not heard of before is Green Walnut Jam. The walnuts are picked in June and they go through a long marinating and boiling process before they are canned and sold in stores. Other than the walnuts, these jams often contain sugar and lemon juice, making for a delicious sweet and nutty treat!
Romania is a country that prides itself on its artisans and craftsmanship. You can find so many beautiful handmade items here in Romania. All of these items are made with so much love and care, this list is the perfect list of souvenirs to bring back home to your loved ones (or for yourself too!). You will just have to make sure that you have enough room in your suitcase to bring all these goodies home!