Whether you are traveling to Romania for your honeymoon or you are visiting for Valentine's Day, or you just want a romantic getaway with your significant other, this list is for you! We have compiled the top, most romantic sites in Romania for you to travel to with your significant other!
1. Natural Wonders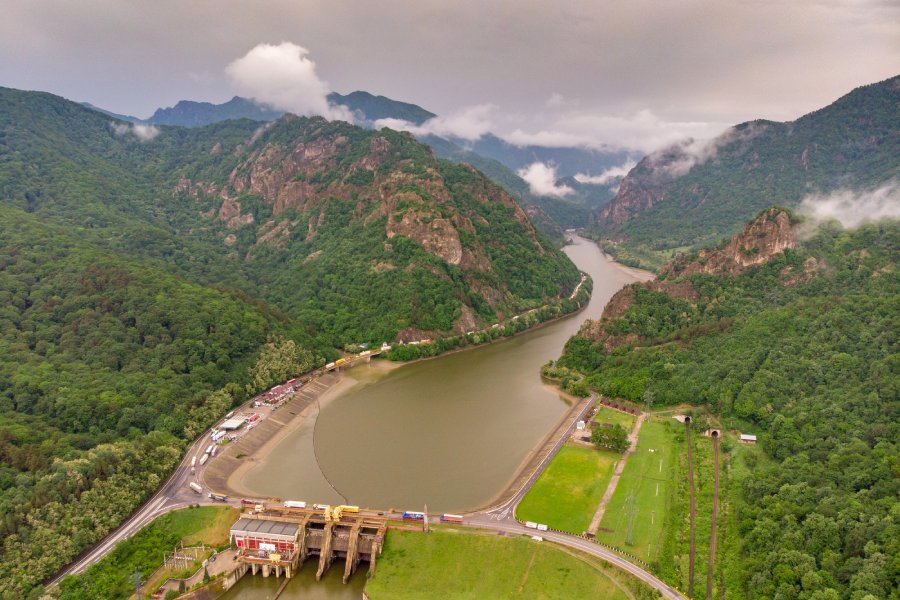 What is more romantic that than enjoying the immense beauty of this earth? Luckily Romania has plenty of natural wonders for you to visit and enjoy beside your loved one!
The Danube Delta
This is a UNESCO World Heritage Site that over 300 species of birds visit yearly. In the spring everything starts to get lush and green and the flowers start to bloom, so it is a great time to visit the Danube.
The Berca Mud Volcanoes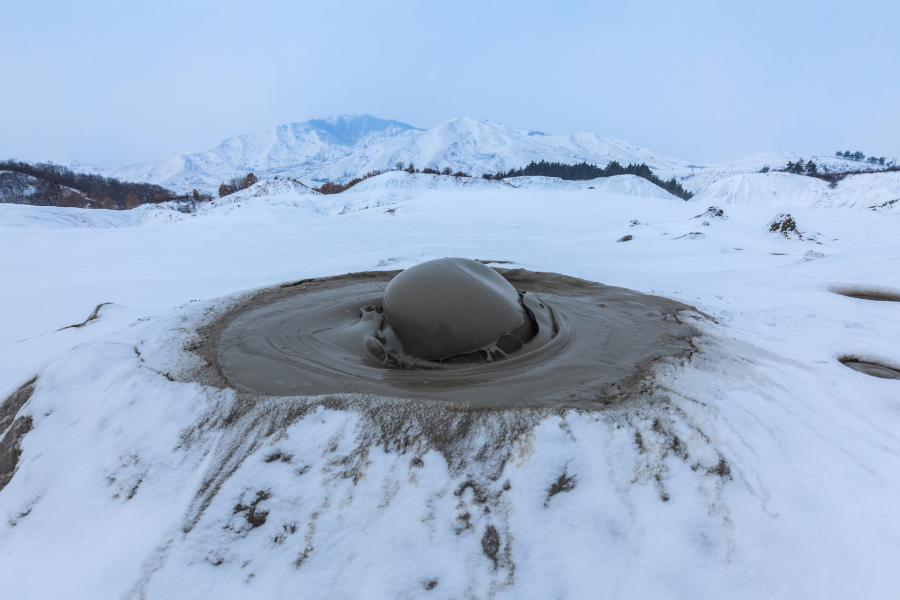 These are active volcanoes that erupt like any other, but instead of spitting out lava, they spit out mud! What makes this so picturesque is that there is not any vegetation nearby, and the mud creates cracks and craters into the ground, making it almost look like you are walking on the moon. And if you go around sunset or sunrise, these volcanoes are absolutely spectacular!
The Seven Ladders Canyon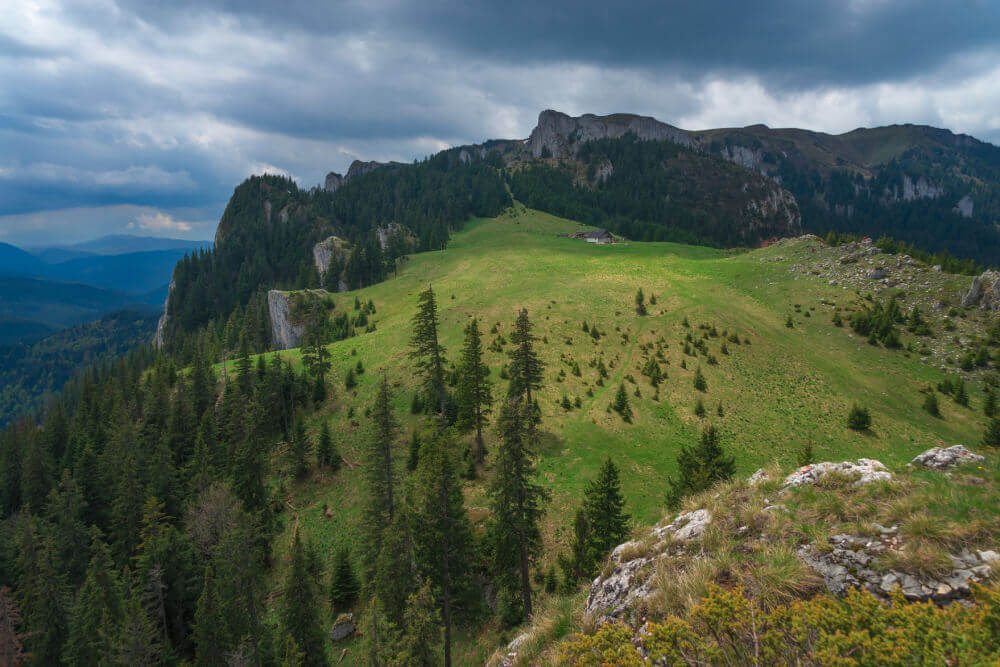 Located just south of Brasov, the Seven Ladders Canyon is a mountainous canyon formed by the Sapte Scari Brook. It is called the Seven Ladders because it has seven waterfalls, with the tallest one being 35 meters (115 feet) high! You can zipline your way to the canyon, or take an easy 1-hour hike. If you are heading up to Brasov by car, this is an easy stop you can take on the way!
The Tunnel of Love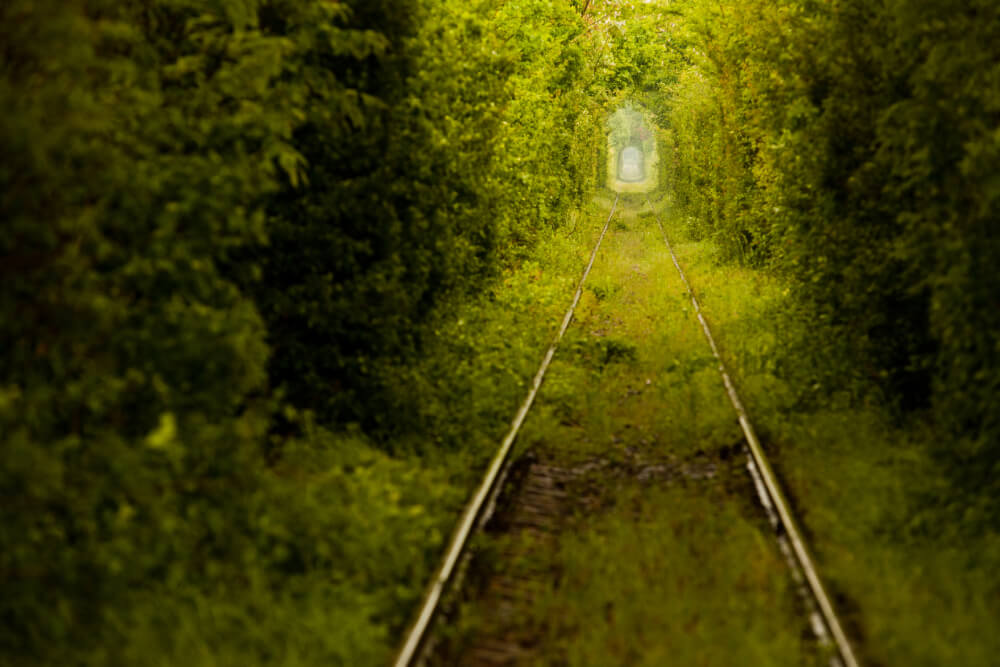 Alright, this tunnel is not exactly a "natural wonder" but nature has certainly taken over! This tunnel is covered in beautiful green ivy (depending on the time of year). It was completed in 1908 and served as a secondary non-electrified railway. It was then abandoned, and that is what makes it so beautiful today. Nature took over the tunnel and you can barely see the original structure, now all you see is green. If you want to visit, it is located in the Obreja commune, about 10 kilometers from the closest town Caransebes in the Banat region of western Romania. The tunnel can be hard to find, but searching for it is part of the thrill. The exact origin of the name is unknown, but it is likely called the Tunnel of Love because of the romantic way the light glistens through the trees and the vines into the tunnel. It also is not a well-known spot still, so you likely will have it all to yourselves should you visit!
2. Castles
Visiting some majestic castles is actually a wonderful date idea! You can walk through these fairy-tale like buildings and just imagine yourself with your prince (or princess) charming living within those walls. Or even if you don't want to imagine yourself in these castles, it is fun to just walk through these buildings together in wonder an amazement!
Corvin Castle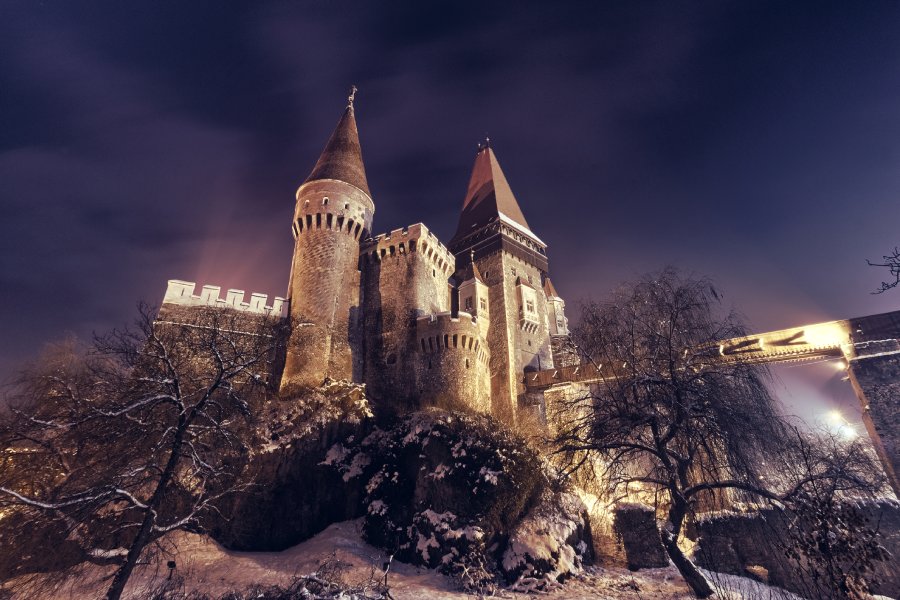 This is a huge castle that dates back to 1446. It is also known by its two other names, Hunyadi Castle or Hunedoara Castle. It is built in a Gothic-Renaissance style and is located in Hunedoara, Romania, which is in the central-western part of the country. After the 17th century, the castle had been abandoned for many decades, and then a fire destroyed a great part of the castle, leaving it in ruins. What stands today is a restoration of the old castle, with modern architects interpreting how a great Gothic castle would have looked. Perhaps because of this creative interpretation, this castle looks straight out of a Game of Thrones episode!
You can read more about the Corvin Castle in this article – Interesting facts about the mysterious Corvin Castle.
Peles Castle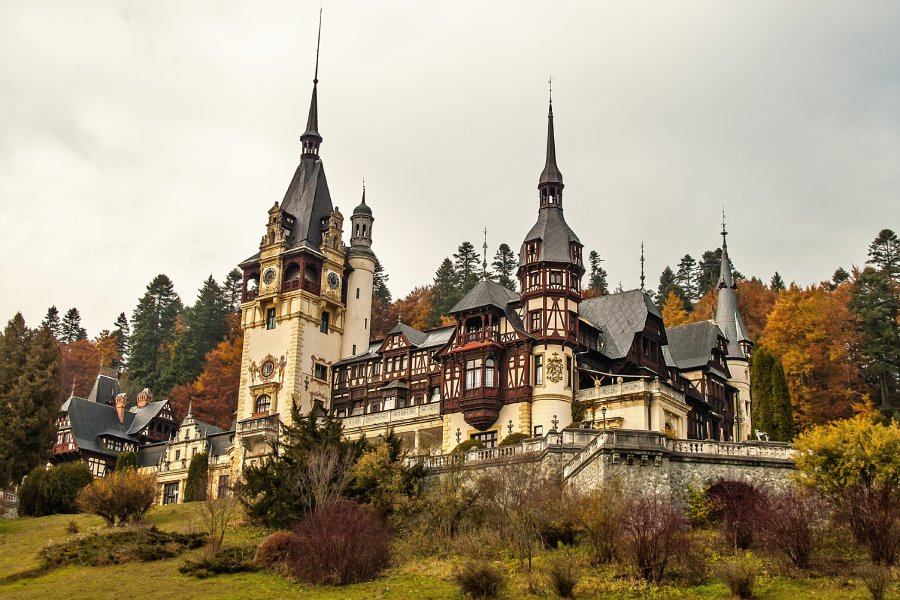 This is one of the most famous and well-known castles of Romania. It is located in the Carpathian Mountains, on a route linking Transylvania to Wallachia. This castle was constructed from 1873-1914 for the first king of Romania: King Carol I. King Carol I loved the mountains and when he came across this mountain range, he knew that this would be where he would want to spend the rest of his life. You will have to see it for yourself – the castle was beautifully built and the view of the mountains is absolutely magnificent!
You can read more about the Peles Castle in this article – Why you should visit Peles Castle?
Bran Castle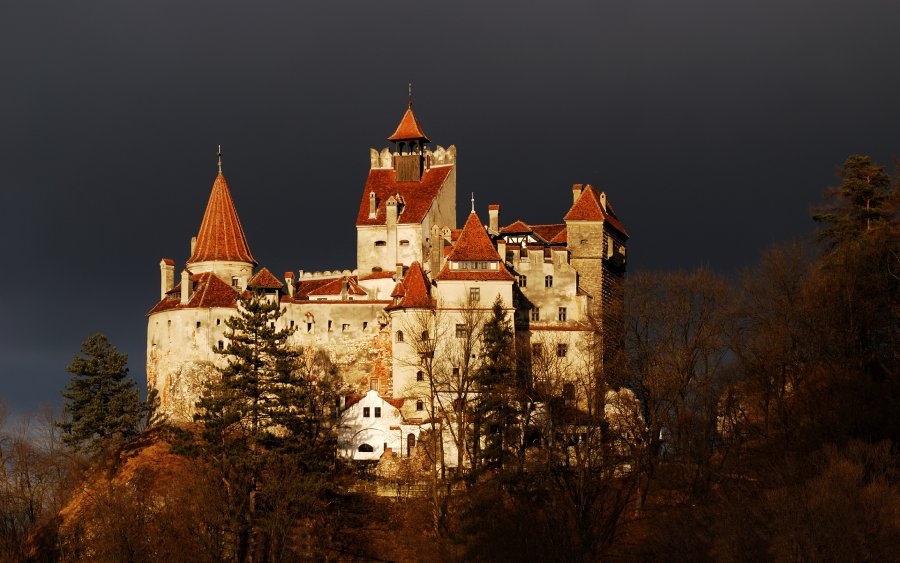 Alright, so there are actually two castles that are considered "Dracula's" Castle: Bran Castle and Poenari Castle. Bran Castle is significantly more popular, and subjectively more beautiful. This is the one that is most similar to the castle described in Bram Stoker's novel, Dracula. Although Stoker had never been to Romania himself, Bran Castle in Transylvania pretty much perfectly fits the bill for Dracula's castle. It is perched at the top of an ominous hill, it is large and majestic, and it dates all the way back to the 1300s. Some people believe that the character Dracula is based off the real-life Romanian Ruler, Vlad the Impaler. Vlad did visit this castle during his lifetime, but he did not actually live here. Because of its age and perch overlooking the valleys, this is the ideal beautiful yet isolated and weathered castle to visit.
You can read more about the Bran Castle in this article – The famous Bran Castle and the story of Dracula
3. Spooky Spots
Ok, this last category might seem off-the-cuff, but did you know that if you experience something scary with someone, they are more likely to fall in love with you? If you are traveling together to Romania as a couple, chances are you are already in love, but experiencing something scary can help bring you even closer!
The Central Boarding School in Bucharest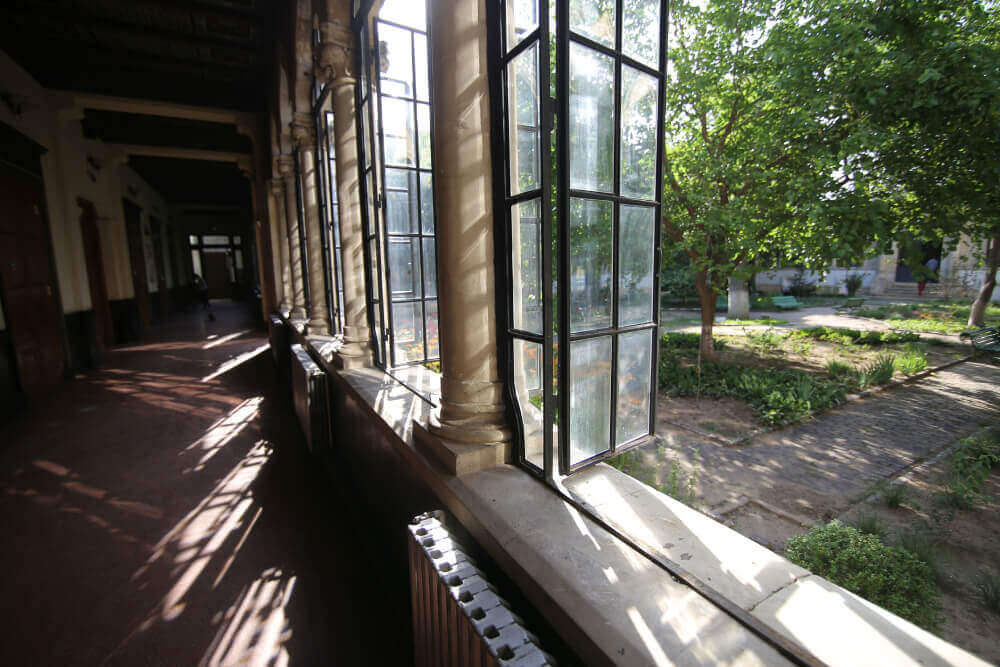 The Central School has always been a place of high recognition and prestige. However, it is also a place of mystery. The school first opened back in the 1800s, and throughout history school girls have claimed to witness chilling occurrences. They have seen items levitate, doors slam when no one was near, window creak open, random cold bursts of wind, and loud screams from the supposedly empty basement. To add to the mystery, there are many doors and hallways that have been walled-up and closed off. If you are able to get a tour, don't say you haven't been warned!
The Hoia Baciu Forest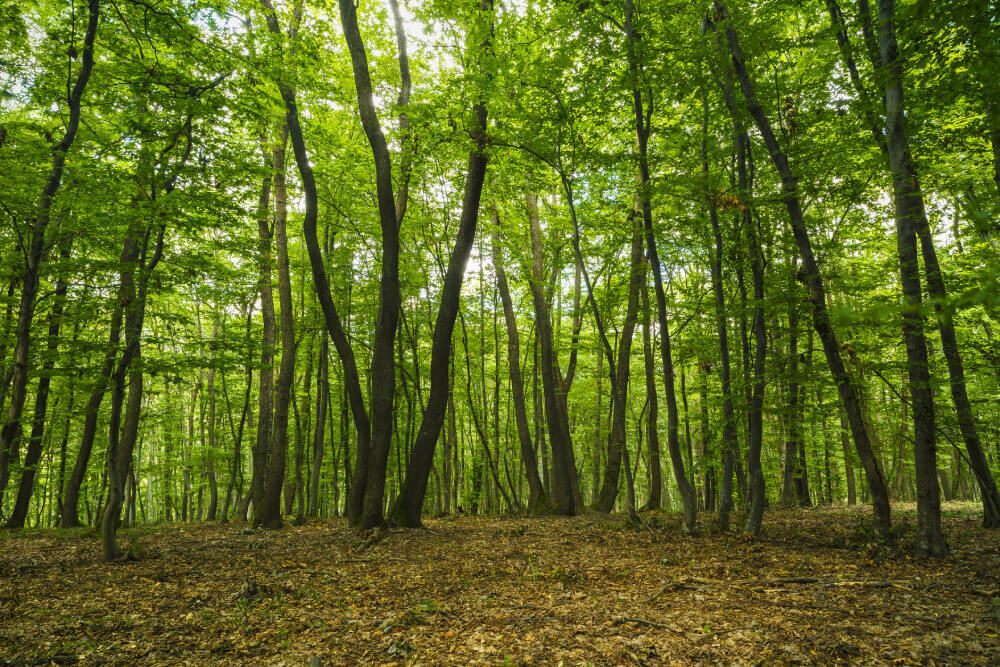 The Hoia Baciu Forest covers over 250 hectares and is known as Romania's Bermuda Triangle and as the "World's Most Haunted Forest" because of all the freaky and unexplainable events that have happened in the forest. Aside from strange events, this forest has very odd vegetation. The trees look straight from a sci-fi movie or some kind of dystopian parallel universe. The trees do not grow straight up, but bend and spiral, almost as if they were twisting their limbs to reach out and touch you. Even weirder is that all the trees turn in a clockwise direction. Scientists have been out to the forest to examine the tree growth patterns, but have been unable to figure out why the trees grow in such an erratic fashion. Whatever it is that makes the trees bend in weird ways, it is quite a site to see – come camp here for a night if you want to experience the thrill for yourself!