Your first trip to Romania will likely include Bucharest, as this is the capital city of Romania and is the largest, most vibrant city in the country. One of the many things that makes Bucharest such a great city to visit is the sheer number of museums in the city – there are upwards of 40 museums in the city! With so many museums in Bucharest, it can be hard to know what is worth your time and what is better to skip. That's why we compiled this list of some of the best museums to visit on your next trip to Bucharest.
Cotroceni Palace (Palatul Cotroceni)
Today, the Cotroceni Palace is home to the President of Romania, serving as the President's official residence. Inside the Palace is the National Cotroceni Museum, and you can visit parts of both the residence and the museum. Originally at this site was the Cotroceni Monastery, which was completed in 1682.
After that, the first King of Romania, King Carol I, ordered the old building to be demolished and a new one to be constructed in its place. This occurred in 1893, and the building that King Carol I had commissioned is the same one that we still see standing today – though it has since been updated, especially during the communist regime. Then in 1977 there was the Vrancea earthquake, which was a whopping 7.2 magnitude. The Palace had to be commissioned for restoration and consolidation due to the damage from the earthquake.
Romanian Kitsch Museum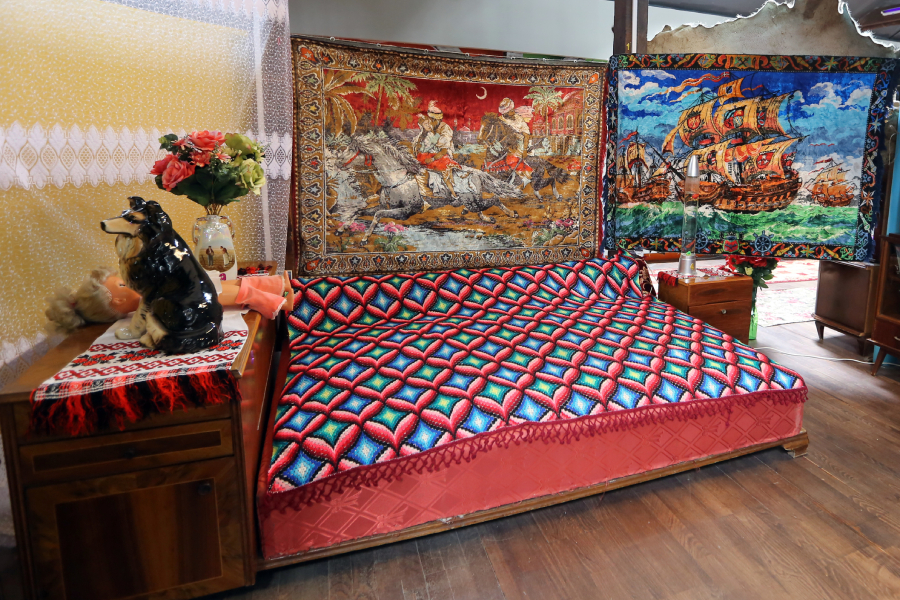 This is a really fun and quirky museum that helps you learn a bit about Romanian culture and subcultures through art. If you are not familiar with the word "kitsch", it is a term for art that is considered to be tacky or made in poor taste because of excessive gaudiness or sentimentality.
Yet, it is sometimes ironically appreciated. The Kitsch Museum embraces garishness and has some really cool pieces on display that celebrate different people, ideas and events that have been important to Romanian history. What is even better is that this is definitely an Instagram-worthy site to visit!
Museum of Senses
This is a really fun museum full of optical illusions. This is definitely the most Instagramable museum on the list, just check out their Instagram page! If you have kids or just want a museum experience that is more fun and interactive, this is the spot!
Ceausescu Mansion
Nicolae Ceausescu was the communist leader of Romania from 1965-1989, and this is the palace where he lived. This residence is striking because of how big it is (Ceausescu also had the Palace of the Parliament built, which you can read about below!) and because of how ornate it is on the inside.
Ceausescu had some of the best pieces in this mansion, with furniture, carpets, mirrors and more from all over the world. And although Ceausescu was a well-known historical figure and leader, he still had a private life. Stepping into this mansion will help you better understand the communist leader on a more personal level.
Palace of the Parliament
Although the list of beautiful, large, and amazing buildings that there are in this world is endless, the list of the biggest buildings in the world are short. And if you are looking at the list of heavy buildings, there is one that tops all else: The Palace of the Parliament. Located in Bucharest, Romania, this has been verified by the Guinness Book of World Records to be the heaviest building in the world. And weighing in at 9.0356 x 109 pounds, it is unlikely that there will be a heavier building ever, or at least not anytime soon!
Today this is an administrative building. It is the second largest administrative building, second on to the Pentagon. You can enter only through a guided tour, and it is a good idea to book tickets ahead of time. You will also need to bring your passport to be able to tour the building. The tour will last about 45 minutes.
Mausoleum of Romanian Heroes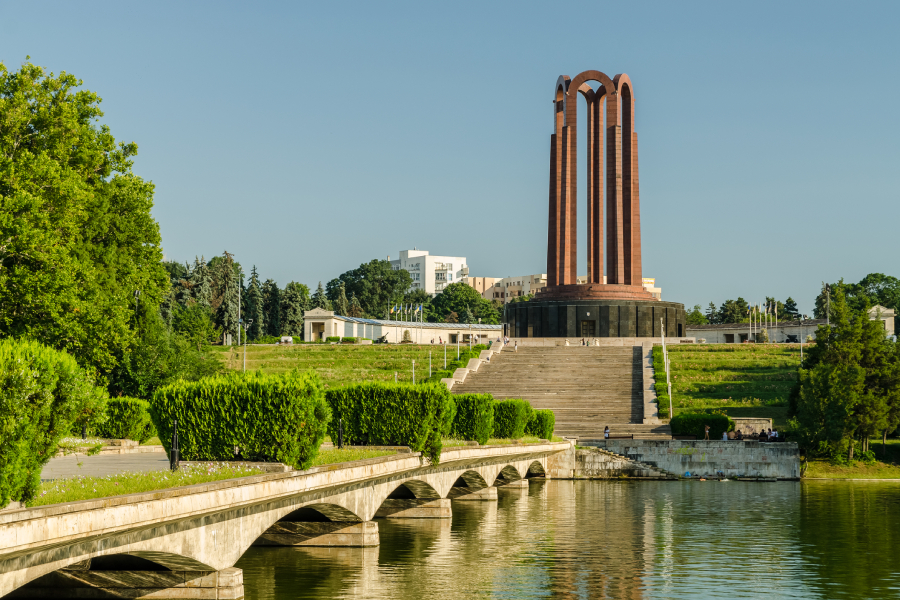 Sometimes called Tomb of the Unknown Soldier, the Mausoleum of Romanian Heroes is dedicated to all the soldiers who have died fighting for Romania. It is located in the capital city of Bucharest and was built in 1923 to commemorate those who died during World War I. It is located right next to the Mausoleum of Communist Heroes, which was built afterwards, during the communist regime of Romania.
The National Museum of Contemporary Art (MNAC)
This museum is actually inside of the Palace of the Parliament – that building is huge, after all! As you might expect with a contemporary or modern art museum, the selection tends to be eclectic. This museum features artists mostly from Romania and Eastern Europe. The MNAC is one of Bucharest's prime art venues.
The Art Collections Museum
This museum was given its name because it literally contains the art collections of 44 of Romania's most prominent aristocratic families, who eventually decided to donate their art to the museum. This is somewhat of a small museum, so you won't have to dedicate an entire day for this visit.
The museum primarily contains paintings from 19th and 20th-century Romanian artists such as Alexandru Ciucurencu, Nicolae Grigorescu, Theodor Aman, Francisc Sirato, and so many more! This museum also features a collection of brightly colored Transylvanian wood and glass painted icons.
There are so many amazing, beautiful, educational and awe-inspiring museums in Bucharest, it was actually quite difficult to narrow this list down to just eight museums. Every major city in Romania has their own list of lovely museums, so be sure to customize based on the cities that you are visiting. And know that there are so many more museums that are worthy of your time, beyond the ones that made this list. Have fun exploring!