If you are not super familiar with Romanian culture, you may not be aware that Romanians are known for superb hospitality. Of course, this is a wonderful thing if you are planning on visiting Romania. You will experience magnificent Romanian hospitality throughout this beautiful country. However, if you want to go to the smaller villages where traditions have been more carefully preserved, that will be where you will experience the best examples of Romanian hospitality! If you to experience the best examples of rich Romanian culture, read below to learn about the villages you should visit!
Biertan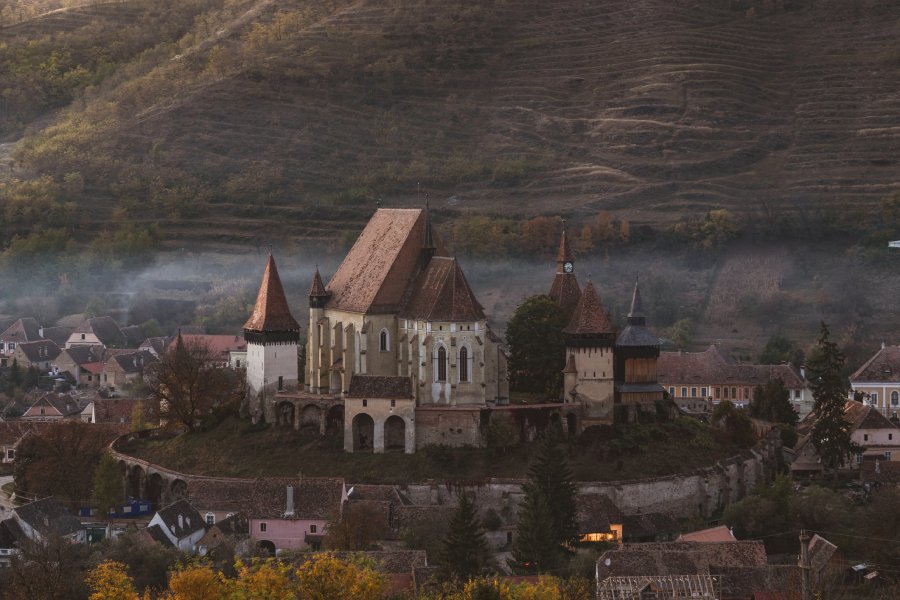 The first spot on our list is Biertan! Biertan is a UNESCO World Heritage Site and is so impressive that some people make the trip to Romania just to visit this fortified church. Construction started in the 1400s and it is one of the largest fortified churches in all of Transylvania. It was built by the Saxons and by the time the Saxons had built this church, they had already had centuries of experience building fortified edifices. This church is the most prominent structure in the small village where it stands, making it impossible to visit without getting a good glimpse of the building. With three walls and eight towers, this is an impressive and beautiful structure to behold! Not only is the medieval architecture well-preserved, but so is the culture. Wander down the streets and strike up conversations with the friendly locals!
Viscri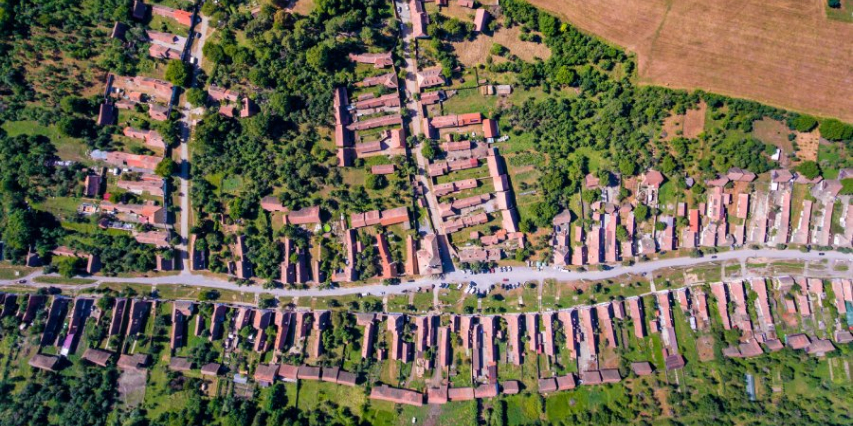 Next, we have Viscri. Although this is just a small remote village in Transylvania, it has risen to some prominence as Prince Charles chose to buy a house here back in 1996. Now, twenty-some years later, this is still a small and remote village, but it has been getting the recognition it deserves! It has one of the oldest fortified churches in all of Transylvania, known as the Fortified Church of Viscri, which has been named a UNESCO World Heritage Site. When you visit this charming town, you can climb the tower of the church, stay in a traditional Romanian house, explore the village, and walk through the beautiful nature that surrounds you. It is peaceful and gorgeous in this small town and is the perfect destination if you are trying to get away from city life without throwing yourself into the wilderness – and you can still meet some friendly people from the village!
Ciocanesti
If you are looking for a place with plenty of charming folk culture, Ciocanesti is your place! Located less than an hour outside of Bucharest, this is an easy place to visit if you are staying in the capital. Here in the village, you can visit the Museum of Painted Eggs, which is a classic Romanian tradition. You can also walk through the village and admire all the beautiful houses, decorated and painted in traditional folk motifs. Finally, you can climb mount Suhard. Once you reach the top, you can stop at one of the shepherd's folds and fill yourself upp on a delicious shepherd's meal!
Copsa Mare
Copsa Mare is a striking but traditional village tucked away in the lush valley of Tarnavelor Plateau. You can actually walk to here from the Biertan fortified church, so it is a good idea to do both on the same day! The first known inhabitants of Copsa Mare were the Saxons, who wrote about the place in 1238, which is the earliest documentation that we have. Copsa Mare also has its own fortified church that was built in the 1500s. It is beautiful (though not quite as impressive as Biertan). If you want to stay overnight, you have the option of staying in the Copsa Mare Guest Houses, which are real houses from the Saxons that have been restored with the greatest architectural respect possible so that it really feels like you are living back in time!
Malancrav
This is another small village right near Copsa Mare. Some people know this village as "the place where time stood still." The houses are old but beautiful, and this village has the largest Saxon population in all of Transylvania. This village is in the mountains, which are lush and green, and you can see endless rolling hills off in the distance. The village is over 700 years old – and also has a fortified church of its own – and has strong traditions that are still celebrated today. While you are here, you can visit the Apafi Mansion, try the local foods (because of the strong Saxon influence, the food is unique in this village), and you can ride along the bike paths.
Giroc
Giroc is a beautiful, wealthy village in the western corner of Romania. It is near the larger city of Timisoara, and this little village has plenty of gorgeous architecture. What is really famous about Giroc is that it is home to one of the largest and most unique collections of folk costumes in Romania. A local began putting together this collection as a teenager, and today it has over 1,000 articles and continues to grow. Giroc has plenty of charm, plenty to do and is a perfect place to experience Romanian culture!
Sapanta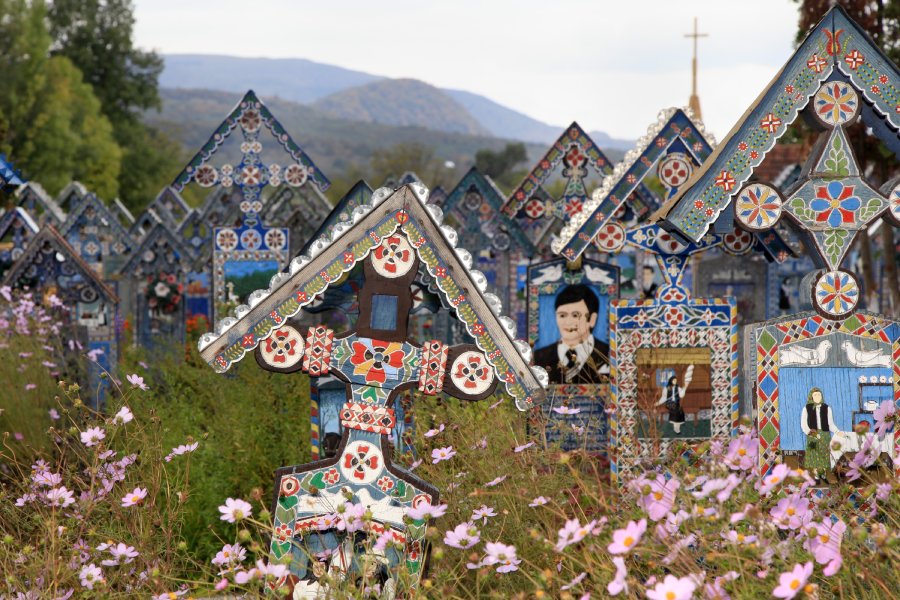 Sapanta is actually one of the more well-known villages in Romania, primarily because it is home to the Merry Cemetery. If you are not familiar, the Merry Cemetery is a place where all the tombstones are decorated colorfully and have poetry or other writing describing and celebrating the life of each person buried there. It is believed that Dacian culture viewed death as a joyful moment, as the person passes from this life of suffering to one filled with peace and happiness. Once you check out this super unique and beautiful cemetery, you can explore the rest of the village. So many traditions are preserved out in this village, you can walk down the streets and get a glimpse of what Romanian life is like!