Traditional Romanian cuisine is varied, rich in taste and includes many culinary customs and traditions.
Romanian food is a blend of different dishes, but it also has its own dishes. It has been manly influenced by the Balkan cuisine, German cuisine, Serbian cuisine, Italian cuisine, Turkish cuisine and Hungarian cuisine.
We have prepared a list with 12 dishes you need to try in Romania:
1. Sarmale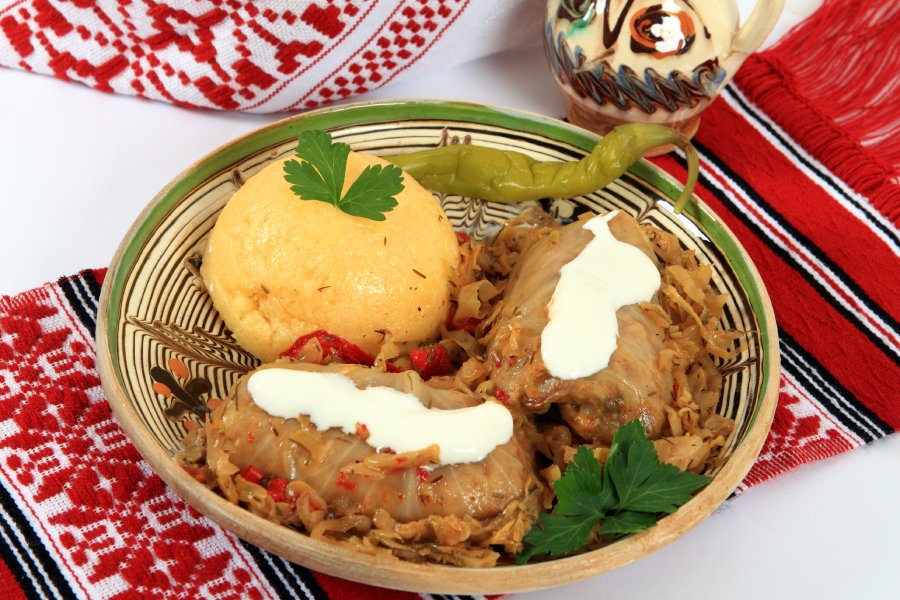 You will be surprised how tasty the cabbage can be when cooked properly. You can find cabbage rolls stuffed with meat throughout the Balkans, but you should also try them in Romania, where pickled cabbage leaves are used instead of fresh ones.
They are a mix of minced pork, beef, bacon and rice, which leads to a burst of flavors that is usually combined with polenta and sour cream. If you arrive in Transylvanian city of Cluj-Napoca, do not miss the "varza a la Cluj", an original way to prepare the cabbage.
2. Mici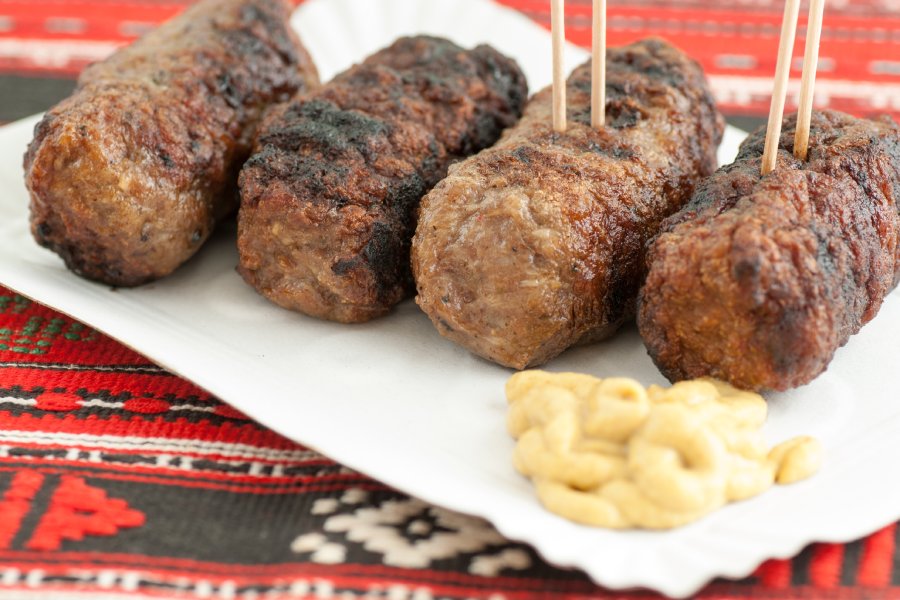 Also known as "mititei" (grilled meat rolls made from a mixture of beef, lamb and pork with various spices: black pepper, garlic, savory, coriander), they are among the most popular Romanian dishes.
They are served with French fries, mustard, bread and cold beer. You can find "mici" in restaurants, fast foods, street food stores or simply buy the mix from any grocery store, fresh or frozen, ready to be grilled or fried whenever you feel.
3. Papanasi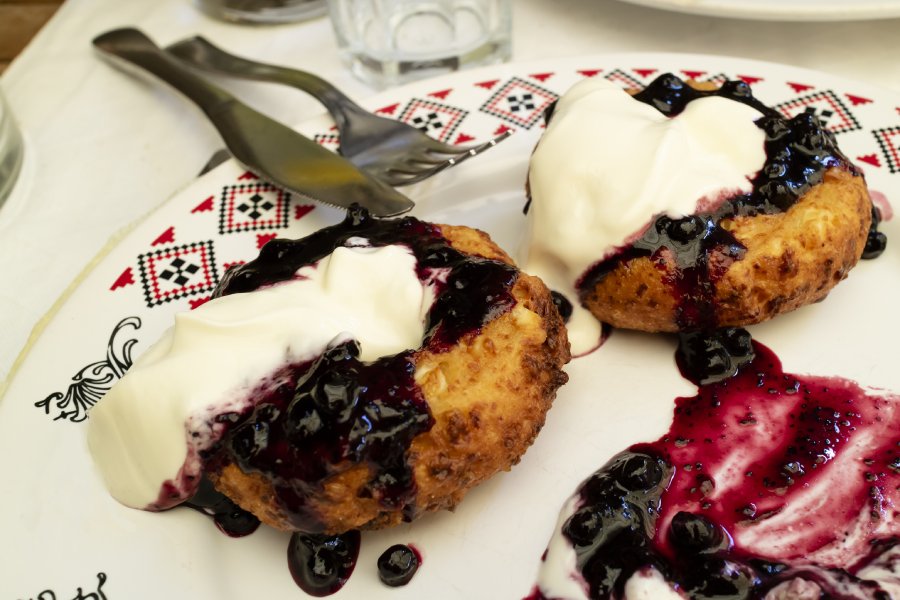 Absolutely delicious and the most recommended dessert in Romania! The famous "papanasi" are some sort of doughnuts made from a mixture of sweet cheese, eggs and flour, fried and served with fruit jam and sour cream.
Based on a recipe originating in Moldova, the dish has become popular throughout the country and almost all restaurants serve it. You should not miss this traditional dessert!
4. Ciorba de burta (tripe soup)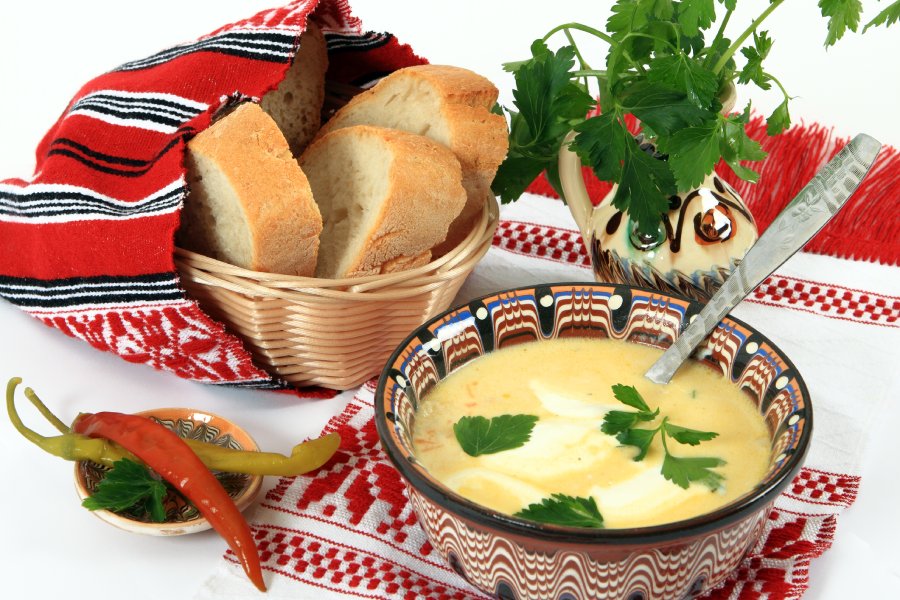 Tripe soup is certainly one of the Romanians' favorite soups. It has an amazing flavor and a creamy texture.
It is often seasoned with sour cream, vinegar and a traditional garlic sauce, known as "mujdei". It can be found in all the restaurants, so you can try it everywhere you go on vacation in Romania.
5. Mamaliga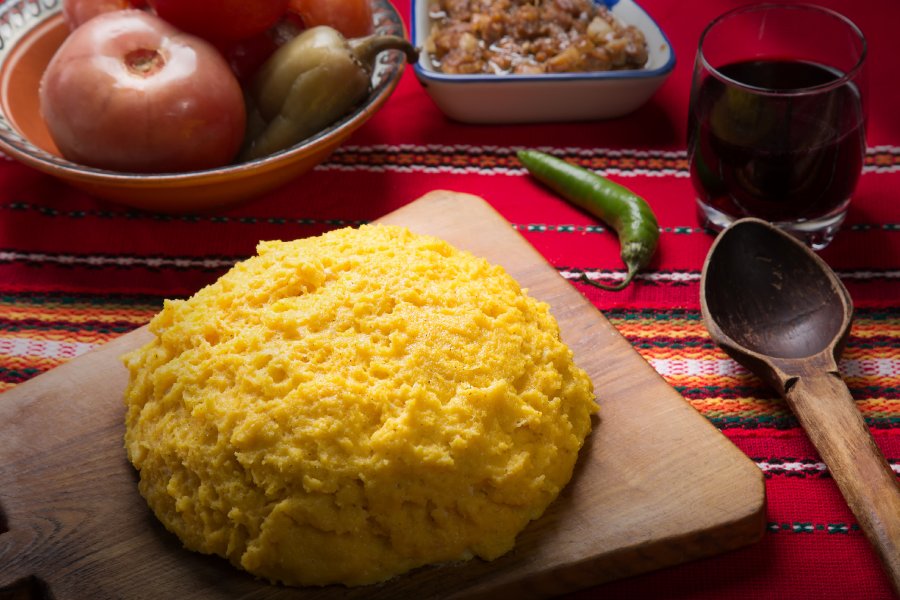 "Mamaliga" is a popular and tasty Romanian traditional dish. It is very similar to polenta: boiled corn flour with salt and a few drops of sunflower oil.
"Mamaliga" is usually served as a side dish with traditional Romanian cheese and sour cream, "sarmale", "varza a la Cluj" or other dishes.
6. Zacusca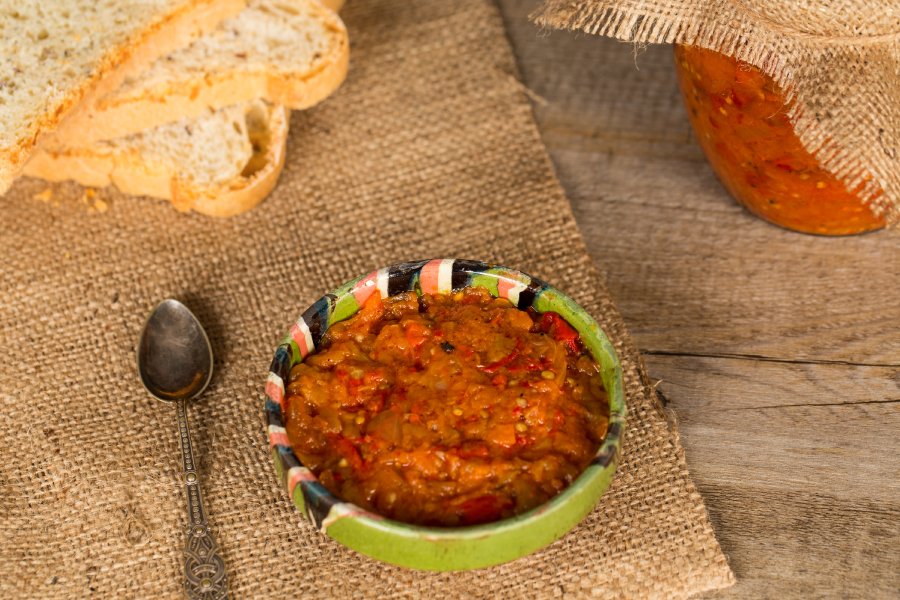 "Zacusca" is a mixture of vegetables: eggplants, courgettes, onions, tomatoes, mushrooms and sweet red peppers. It is usually served with bread and is one of the best options for vegetarian travelers to Romanian. "Zacusca" can be eaten fresh, immediately after cooking, or can be preserved and consumed throughout the year.
7. Toba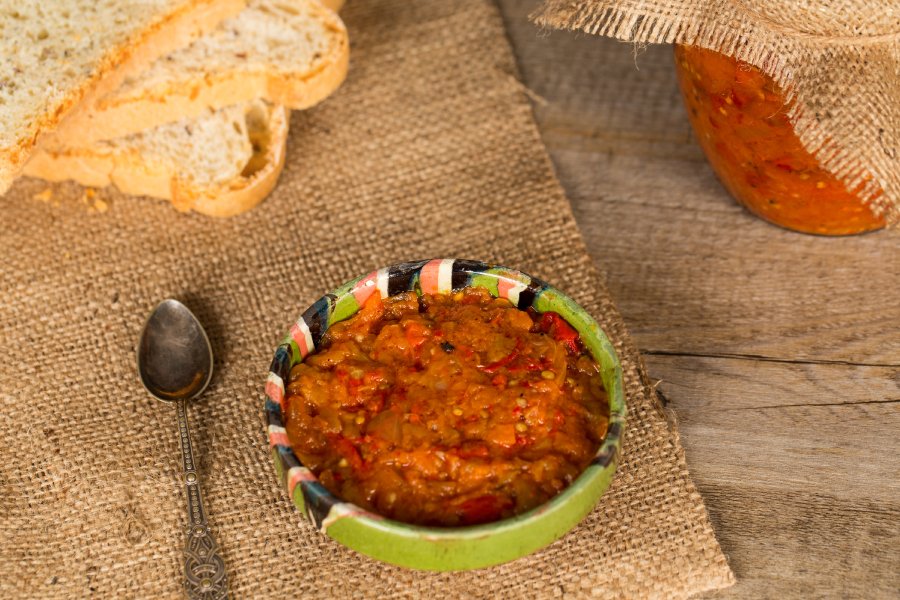 "Toba" is a traditional dish prepared during Christmas holidays. It is actually a pig's stomach stuffed with pig parts, such as feet, ears, skin, as well as meat from the head. The product is then allowed to dry and served with mustard, pickles or in various other combinations.
8. Drob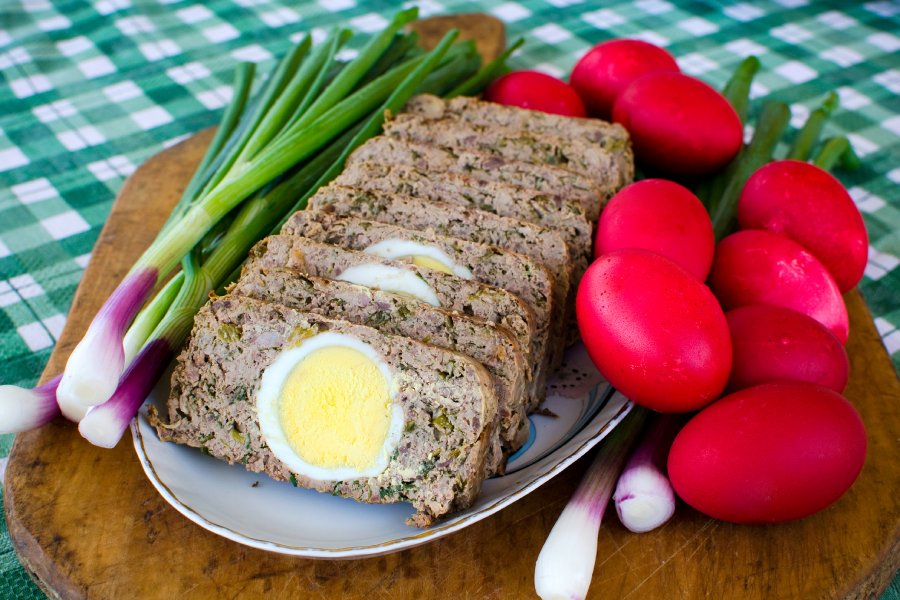 It is a traditional Romanian dish usually served at the Easter table. The main ingredients are lamb organs (liver, lungs, spleen, heart, kidney), onions, eggs and herbs. Different vegetables or sauces can be used as garnish for "drop".
9. Tochitura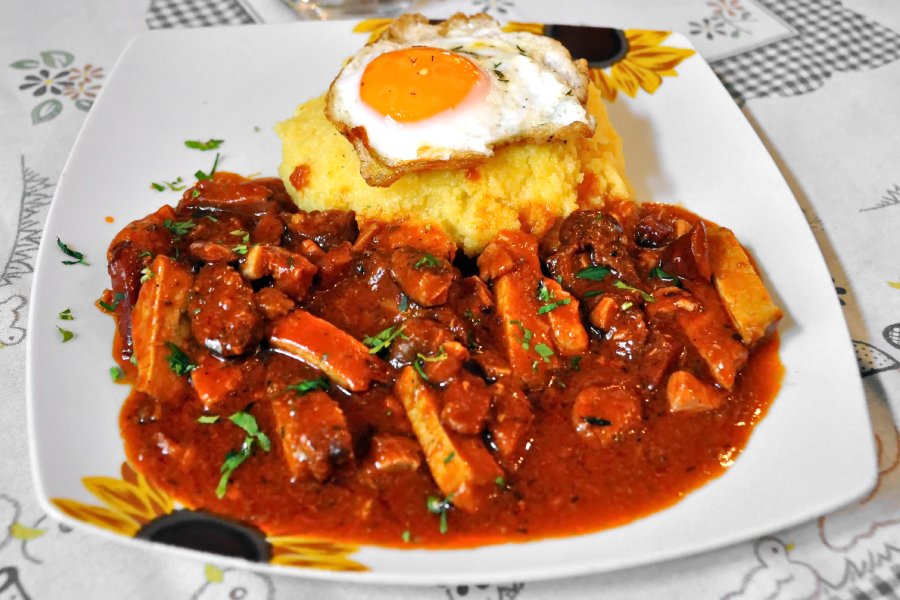 "Tochitura" is a traditional dish prepared for Christmas and probably one of the best Romanian specialties. It is a stew made with pork, smoked sausages, tomato sauce and served with "mamaliga" and wine.
10. Salata de boeuf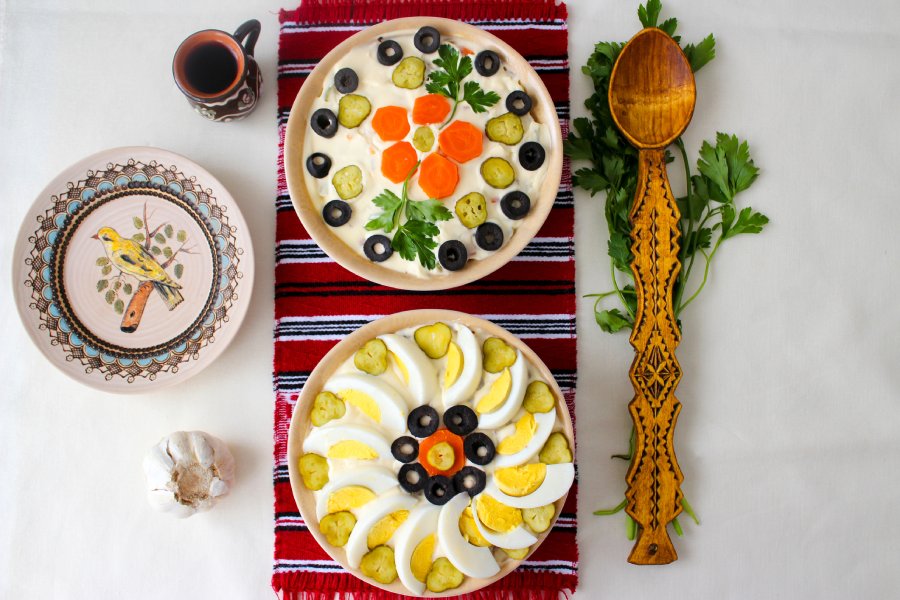 A traditional Romanian holiday table wouldn't be complete without the Boeuf salad. Boiled and diced vegetables (potatoes, carrots, peas), as well as pickled vegetables, cooked beef or chicken are the main ingredients of this recipe. The vegetables are mixed together with mayonnaise and mustard.
11. Cozonac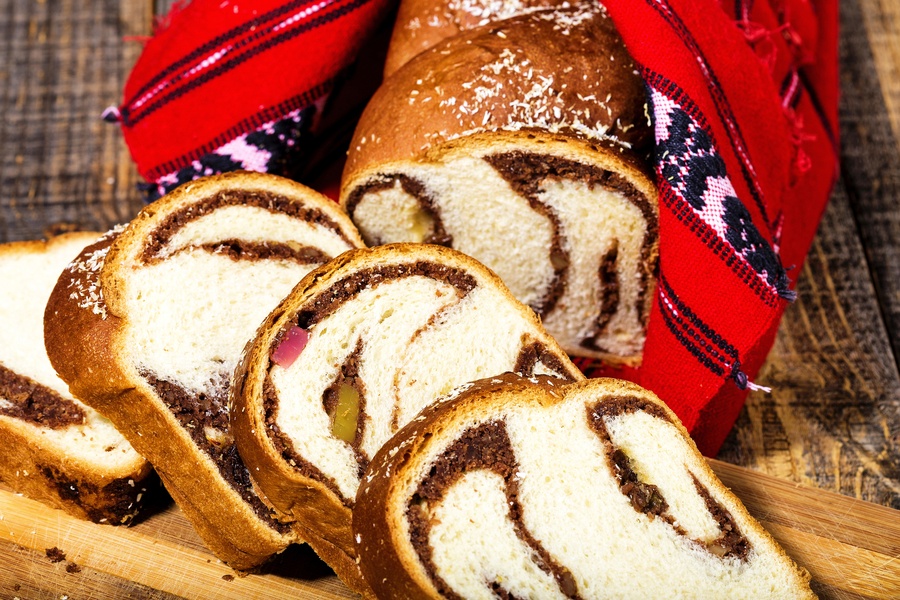 The Christmas and Eastern meals are sweetened with the traditional "cozonac", a sweet bread made from flour, eggs, milk, butter, sugar and salt. Prepared with different fillings, but traditionally with chocolate and walnuts cream, it is a symbolic desert in Romania that reminds of childhood. Although all supermarkets and patisseries have a wide variety of cakes for sale, the best cakes are home made.
12. Pasca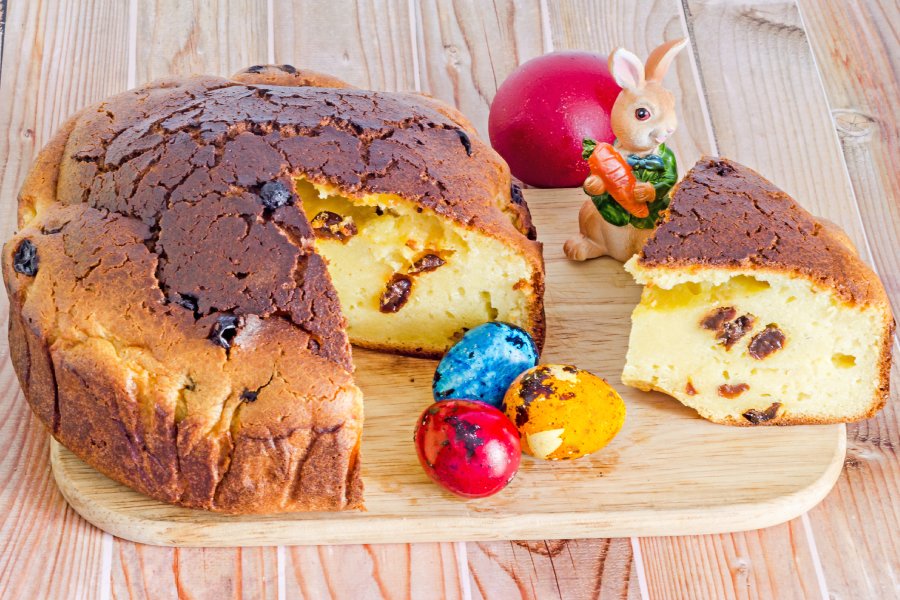 "Pasca" is the Romanian cheesecake, traditionally baked for Easter. It is a pie made from yeast dough with a sweet mixture of sweet cottage cheese, sugar, eggs and raisins, then baked. Each region has a different way of making dough and stuffing – but one thing is certain, they are all delicious!
Join us in our tours and discover all the amazing things Romania has to offer besides the delicious food.